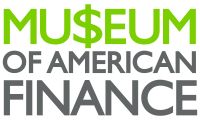 The Museum of American Finance is the nation's only independent museum dedicated to preserving, exhibiting and teaching about American finance and financial history. Housed in an historic bank building on Wall Street, the Museum's magnificent grand mezzanine banking hall provides an ideal setting for permanent exhibits on the financial markets, money, banking, entrepreneurship and Alexander Hamilton.
No-action to Scripophily.com under Section 15(a). Dear Mr. Kerstein: In your letter of August 6, 2002, as supplemented by telephone …
No-Action Letters – An individual or entity who is not certain whether a particular product, service, or action would constitute a violation of the federal securities law may request a "no-action" letter from the SEC staff. Most no-action letters describe the request, analyze the particular facts and circumstances involved, discuss applicable laws and rules, and, if the staff grants the request for no action, concludes that the SEC staff would not recommend that the Commission take enforcement action against the requester based on the facts and representations described in the individual's or entity's request. The SEC staff sometimes responds in the form of an interpretive letter to requests for clarifications of certain rules and regulations. The no-action relief is limited to the requester and the specific facts and circumstances set forth in the request. In addition, the SEC staff reserves the right to change the positions reflected in prior no-action letters.
Professional Scripophily Trader Association organized in January, 2004. Its efforts are to promote the hobby through clear standards of customer service, ethical behavior, and education. Look for the Association logo.
Old Company Stock Research Service is the world's leading provider of Old Stock and Bond Research Services, Scripophily.com's Old Company Research is the successor to all material published by the Marvyn Scudders Manuals, the Robert D. Fisher Manuals, R.M. Smythe and Herzog & Co., Inc. obsolete research services, which have been performed continuously since 1880. Our clients include attorneys, CPA's, corporations, institutions, stock brokers, trustees, estates, banks, executors, museums and individual stock and bond certificate holders worldwide.
Save